Why use automation?
Increase productivity
Control labour costs
Reduce workplace injures
Adapt to changes in demand
Integrate tracking of production into your existing infrastructure
Monitor your systems remotely and securely
Work sustainably through more efficient use of resources and energy, better cost tracking and localisation of production
Increase your productivity, control labour costs and adapt to demand changes with sustainable automation.
We design, build and maintain bespoke solutions based on state-of-the-art yet affordable technology.
How we work
Turnkey solutions
Our modular systems are designed to suit the specific requirements of each of our clients. Using standard, proven components from leading manufacturers, we build your individual solution. We take care of all the development, testing, installation, training and periodic maintenance.
Lean processes
As a small company we are not encumbered by layers upon layers of decision-making nor do we suffer from corporate compartmentalisation. We get down to business with minimum fuss and get things done thoroughly, quickly and efficiently.
Dependable partners
As your business grows, needs evolve and new opportunities arise, we stand at the ready to adapt, upgrade and expand your systems so that at all times you benefit from the optimal cost-benefit balance. For instance, you might start with a robotics-assisted assembly solution, later on supplement it with a pick and place machine, then automate palletisation and storage, and so on.
Support services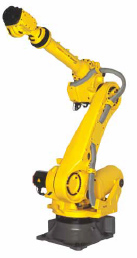 Aside from our core specialisation in automation design and development, we offer the following support services to companies already using automation or to those who are yet to take the plunge:
Automation consulting
Whether you are looking at how a specific technology can be applied in your company or are considering a more radical transformation of your manufacturing processes, we can help you identify strategies and opportunities, evaluate risks, and determine the available choices.
FANUC robot programming
You already have a FANUC robot but no in-house programmer – we will come and set up, reprogram or troubleshoot your system on an hourly contract basis.
Robotic welding
We run our own automated welding system, ideal for clients with infrequent demand or those who wish to try out the technology before committing to their own in-house solution.
Call, write or visit us today for a chat.
Contact